Like A They/Them T in Black Fern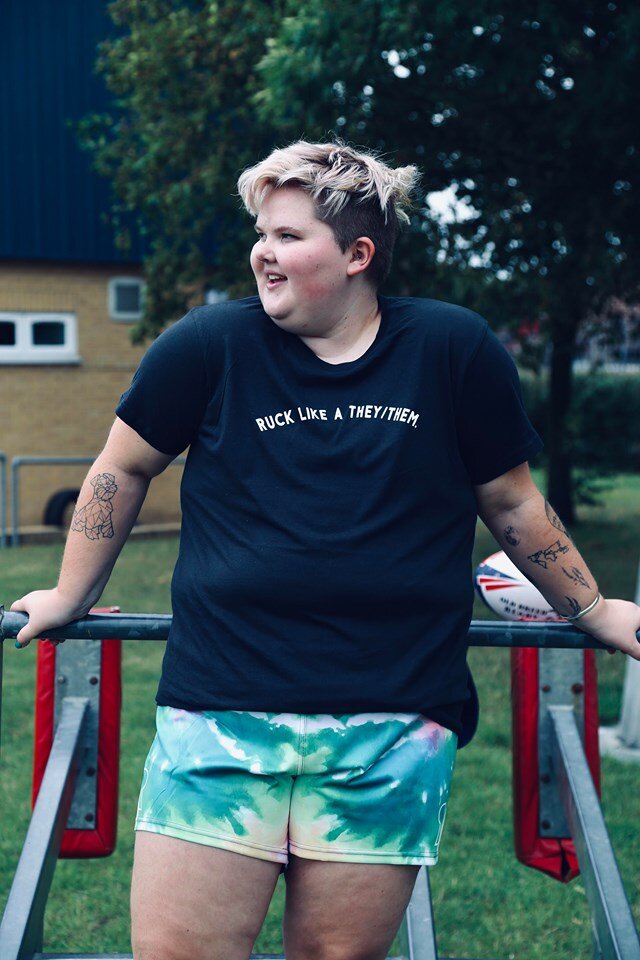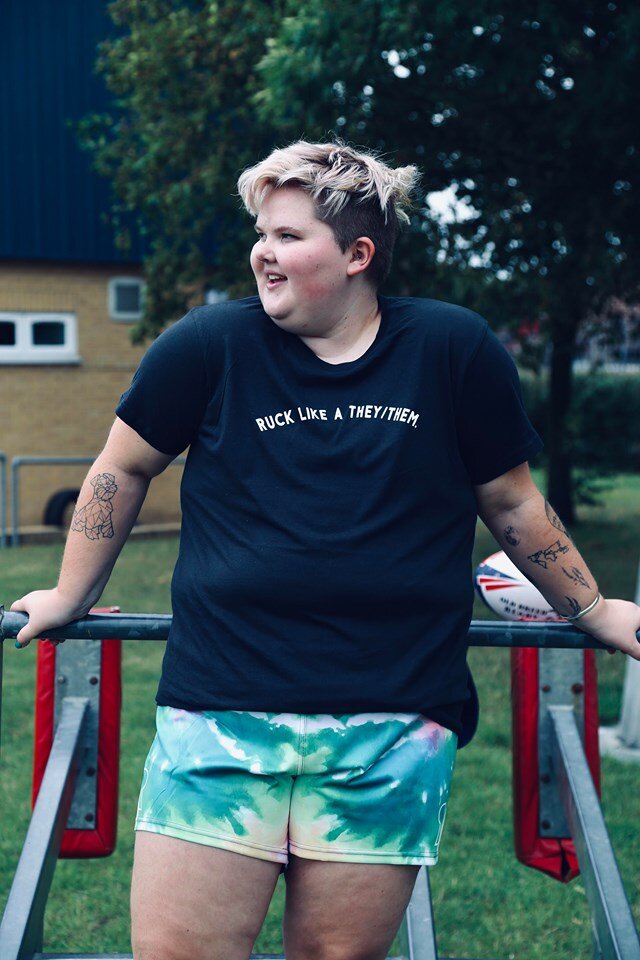 Like A They/Them T in Black Fern
Inclusivity is incredibly important to us; one of the main reasons we founded Ruggette RFC was to make sure no one was left out when it came to pitch-ready apparel that fit properly. We fully celebrate all things female, and our classic 'Ruck Like A Girl' T's are reflective of our belief that we shouldn't be striving to be "as good as the boys", but rather, celebrating the unique way that we play, no comparisons necessary. What we don't want, however, is to leave anyone out, and we know not all players of Women's Rugby identify as women, or wish to use gendered pronouns- which is why we've listened to our Teammate feedback and created this new version of our iconic T.
The Like A They/Them T is cut from super-soft, eco-friendly 100% cotton in a unisex fit that looks good on everyone. Choose your usual size for a slightly loose stolen-from-the-boys vibe, or size down for a more fitted look.
All our shirts are manufactured in 100% sweatshop-free factories with W.R.A.P. certifications. We choose to manufacture with factories that integrate recycled fibres and solar power into their manufacturing process. We believe that responsible retail is not only possible- it's our responsibility. Read more on this on our "How We Do" page.
Tomboy Fit Sizing Recommendations::
Our Tomboy Fit collection is made for the girls, with a boy-fit twist, and fits like your standard unisex sizing. Please remember to pick a size depending on how you'd like this specific garment to fit! Some girls size up for an oversized tee look, and take their regular size or a size down in a jumper or hoodie. Any questions at all about fit, reach out on social or at coach@ruggetterfc.com and we'll sort you out!
XS: Looser on UK 8-10 // US 4-6, more fitted on UK 10-12 // US 6-8
S: Looser on UK 10-12 // US 6-8, more fitted on UK 12-14 // US 8-10
M: Looser on UK 12-14 // US 8-10, more fitted on UK 14-16 // US 10-12
L : Looser on UK 14-16 // US 10-12, more fitted on UK 16-18 // US 12-14
XL: Looser on UK 16-18 // US 12-14, more fitted on UK 18-20 //US 14-16
You Might Also Like